So Teli over at
Pink Confessions did a "Things I've wanted to do my whole life/What would you love to do" tag. I thought it was so great, so I've decided to participate. Her's really cheered me up. I might have done something like this before, I can't quite remember. But oh well. I haven't been having such a great week. I've been really frustrated with my diet and exercise. I'm still sorta stuck at a plateau, and even though I've stepped up my game, the scale barely seems to budge. I did manage to lose a pound and a half last week..but thanks to weekend festivities, that came right back. Lol. Why am I trying to do this during the holiday season? I'm practically setting myself up for failure.
Oh, and when I went outside to run this morning, before I even started, some woman brought her two dogs outside to the path I run on and let go of their leashes. She had a Golden Retriever, and a large Beagle. A very large Beagle, must have been a mix. My dog Shadow, is a Lab/Pointer Mix, and she's only about 50 pounds. Well, the lady's dogs suddenly attacked Shadow. Listen...my dog has always had confidence issues, since the day we got her. I feel like this just set her back. The woman started screaming at her dogs and rushed over to retrieve them, but she then proceeded to stare me down like it was my fault for simply BEING there. And she didn't even have the decency to apologize. I wasn't about to baby or coddle Shadow because I was concerned for her, instead I just left and ran off all the rage. I was so mad. And so upset. Luckily, Shadow wasn't hurt or scratched. She's perfectly fine. I'll just have to take some extra steps to socialize her more now because her confidence has lowered again.
Anyway, I gotta stay positive. Christmas is on its way, I'll get to see my family, I'm moving soon. I've got too many great things in my life, I can't stay angry.
Soooo. Here are some things I've wanted to do my whole life. I suppose its like a bucket list. ;) In no particular order...
1. Travel to Japan
2. Learn to breakdance. I see those people on TV and think, man, that would be so friggin cool.
3. Volunteer or put together an organization that helps the US military. I probably will once I move.
4. Help rehabilitate dogs. Kinda like Cesar Millan!
5. I have a genuine need to make people happy, but sometimes I don't always know how to execute that. I want to be able to step outside my comfort zone and give of myself. It's fear that's holding me back. And it's hard, but I try each day.
6. I would love to work at a botanical park or museum of some sorts.
7. Going along with number 5, influencing someone, even just one person, or changing a person's perspective, or genuinely making someone smile. I had a woman come up to me while running once, and she introduced herself to me, saying she just wanted to say hi because I always have a smile on my face. I want that - everyday. Not for my happiness, but for others.
8. Travel to the Great Wall of China, and China in general.
9. Learn how to drive manual. Jim started teaching me once, but then he traded in his car for an automatic. I want to be in control of the car! This A5 will do, lol!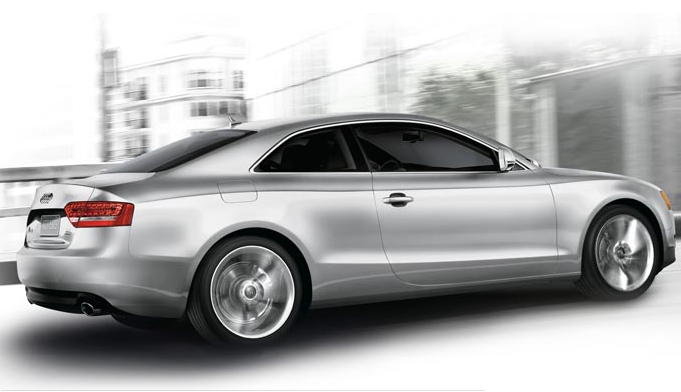 10. Travel to wine country in CA and spend a few days tasting all that glorious wine. This is a reality that will happen once I move to CA!
11. Take a few classes on Interior Design.
12. And a few baking classes. I love baking.
13. Become better at piano. I took lessons and played from 8th grade all the way up through college, but since I've moved down to Miami, I don't have a piano anymore. I miss it. :(
14. Travel to Germany.
15. Last, but not least, write a best-seller. That's been on my list for so long. :)
I've been meaning to mention that I passed 100 followers. This is unbelievable to me. You guys make me so happy. Honestly. This newly found community that I stumbled upon in September has embraced me openly. I am thankful for each and every one of you. So thank you so much!
Hope you all are having a great week!
<3