If I were to try and describe my fashion style, I wouldn't be able to choose just one word, or maybe even two. It really depends on my mood. Some days I feel like dressing like a punk rock girl, and other days hippie/boho chic is more my thing. Either way, most of the time when I go shopping I tend to buy prints and patterns. I must admit I don't have enough neutral pieces because I get sucked in to all the pretty, eccentric ones. But lately, I'm finding myself more and more drawn to neutral and plain, solid colors. I think they often make bolder statements. Here are a few pieces I'm digging.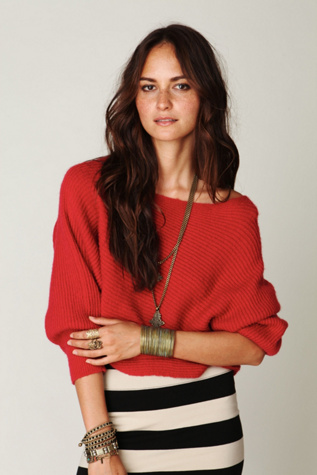 Red off-the-shoulder sweater, Free People.
Pleated white dress, Thread Sence.
Peach Wisp Me Away Dress, Mod Cloth.
Trade Secret Pants, Mod Cloth.
Blue drapey top, Anthropologie.
Emerald green top, Lulus. Kind of obsessed with button shirts at the moment too.
Also, as weird as it sounds I'm in love with faeries and everything faerie like. So the naturey, romantic faerie looks are high on my list as well. Some pieces that have that faerie, whimsical feel. :D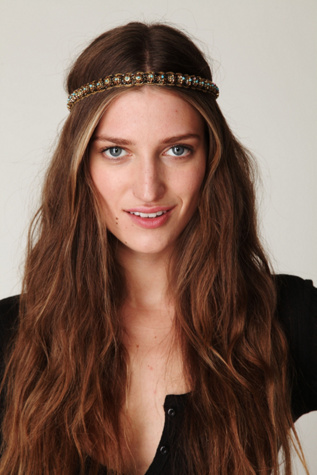 Zina Stone Headpiece, Free People.
Budding Branches earrings, Ruche.
Ethereal Evening dress, Mod Cloth.