I can never stop myself. Tonight we went to Oh! Sushi. It just opened up in Doral, FL, and it its decor is too cute. The food was yummy, and they even have a small market inside. It's definitely a unique place here.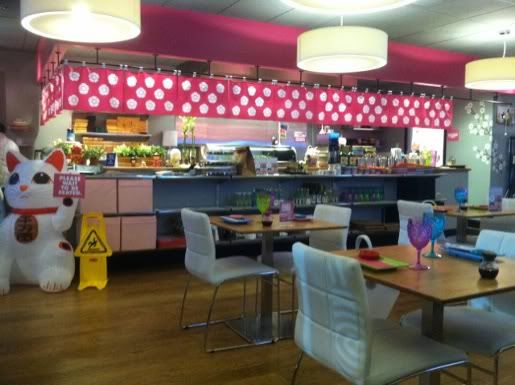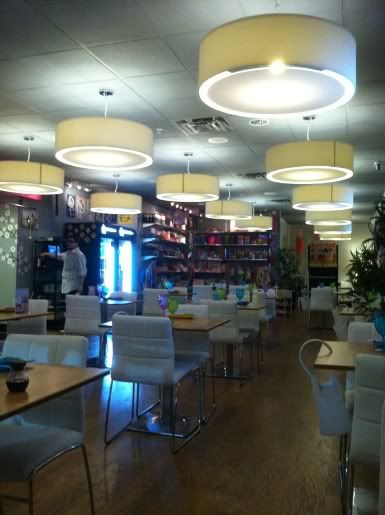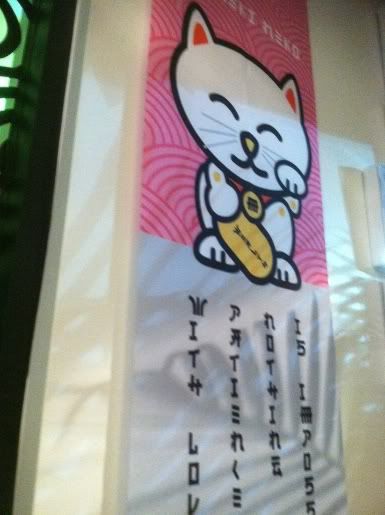 Green tea with apple slices? Yes please.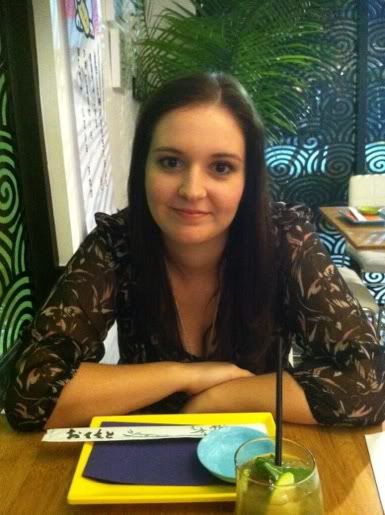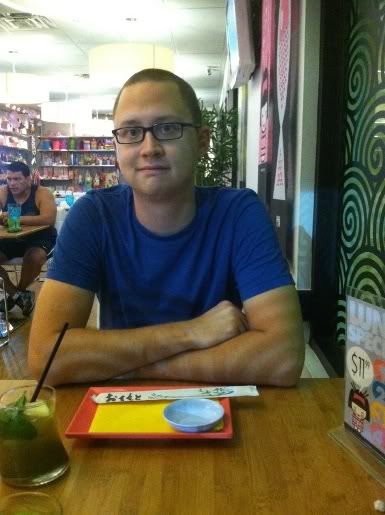 Our cheesy smiles. You know, the kind that starts to wane while you wait for the photo to be taken. ;)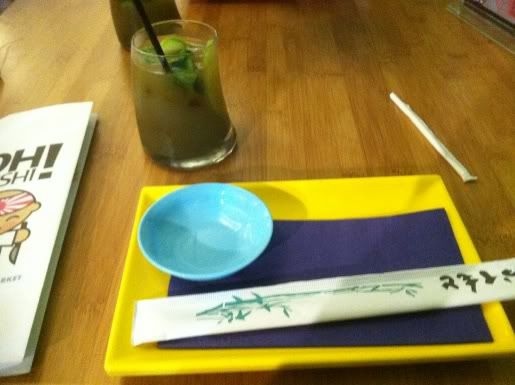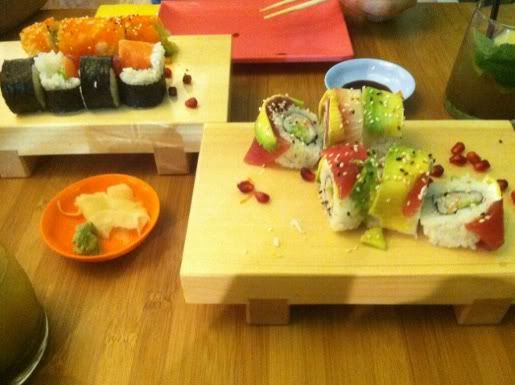 Top: Rainbow Maki - crab, cucumber, cream cheese, avocado, assorted fish
Bottom: Wonder Maki - crab and cream cheese covered with tuna and avocado with sesame seeds
Oh yea, and pomegranate seeds!


Top: California Uramaki - cucumber, avocado, crab, sesame seeds and masago
Bottom: Happy Futomaki - tuna, salmon, and chive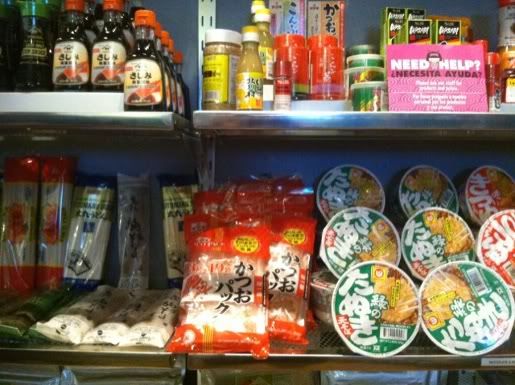 The only thing negative I have to say is that the rolls were so big that it was hard to fit them in my mouth, much bigger than they look in the photos. I actually almost choked once because I could barely chew all the food in my mouth. But then again, how is that really negative? Nom nom! :P